FrugalMarketing.com's Pressroom
Learn more about Shel on Wikipedia
Shel's TEDx Talk on Business for a Better World (click on "event videos"
Click Here to Interview Shel, or call 413-856-2388, 8 a.m. to 10 pm. US Eastern Time.
Marketing Story Ideas for Reporters
Media that have Interviewed Shel
Interview Questions For Shel Horowitz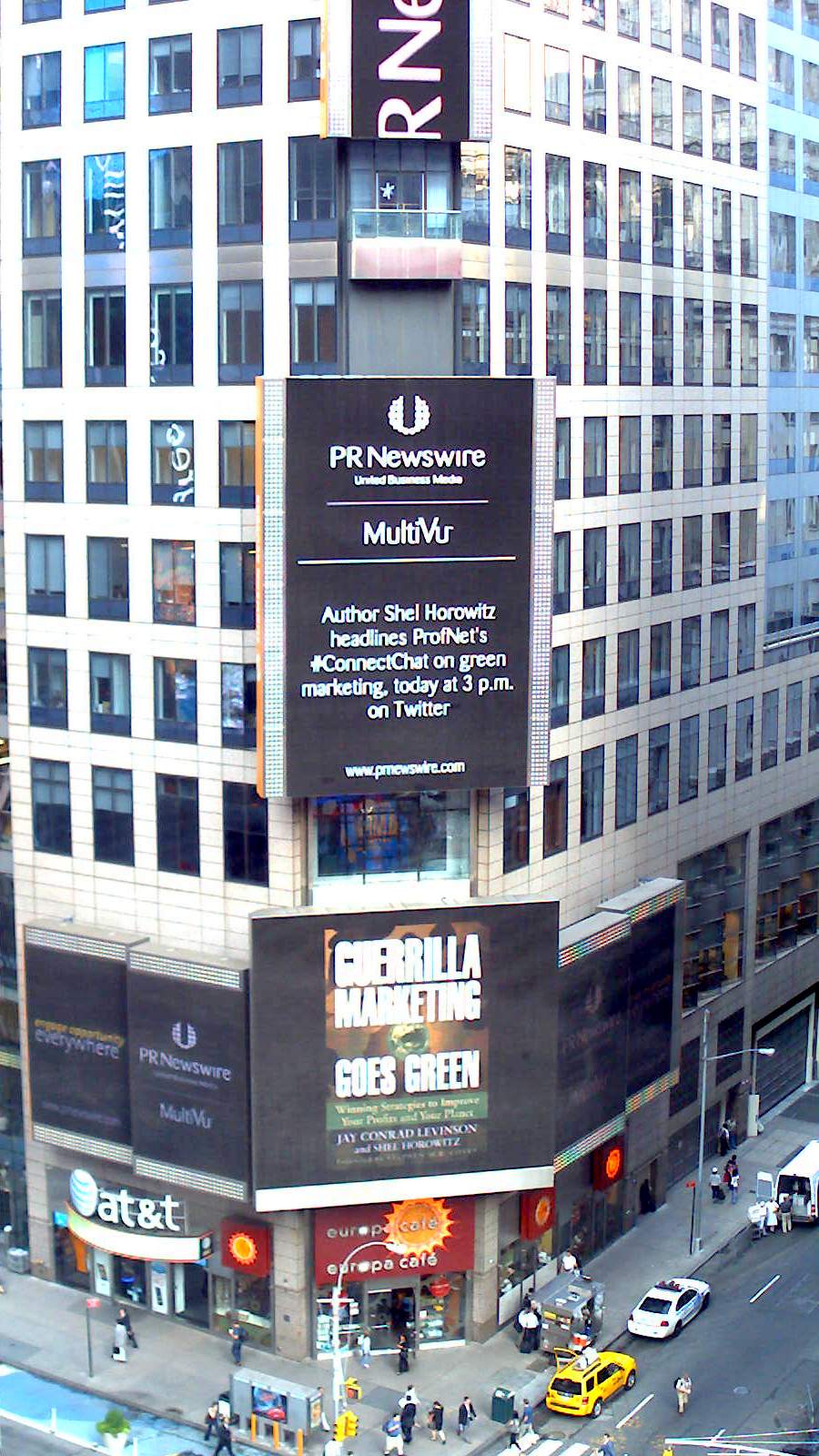 Shel Horowitz and his eighth book

Guerrilla Marketing Goes Green

were featured on this billboard

in New York's Times Square.
Press Releases
How to Flip Marketing on its Head: Five "Marketing Heresies" to Build a Business
Author/Copywriter Shel Horowitz Named One of "The World's Top Marketers"
Prominent Media From CNNMoney to Woman's Day Rely on Horowitz's Frugal Fun and Frugal Marketing Expertise
German Business Owner Uses Shel's Marketing Methods to Make A Million Dollars with ZERO Advertising Expenditure
Grassroots Marketing a Finalist for Book of The Year Award
Korean Edition of Marketing Without Megabucks Goes Into 2nd Printing
Horowitz: Effective Marketing is Like a 4-Legged Table
Author's Firm Takes Over Low-Cost Marketing Book From Simon & Schuster
Shel's Other Pressrooms