Affordable, Effective Marketing & Copywriting Services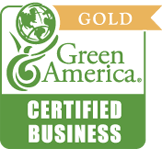 Shel Horowitz's consulting firm, Green And Profitable, is the first business ever to earn Green America's rigorous Gold Certification as a leading green company
Shel Horowitz, of Accurate Writing & More, offers affordable, effective marketing & copywriting services.
If you run (or coordinate marketing for) a small business or non-profit, please click here
If you are a publisher or author, please click here
If you would like to write and/or publish a book or would benefit professionally from becoming an author, please click here
There are four paths to publishing a book, and different paths are right for different books. Each of these has advantages, disadvantages, and booby-traps. Shel will help you navigate these tricky waters and emerge with a book you can be proud of!
To read testimonials from clients, please click here
Media Training with Shel, by phone or in person
Social Media Strategy, Training, and Execution
Contact Shel today for more information on how he can help YOU!
Get not only Shel's expertise on your project, but also lasting advice on any marketing activity…Get a half-hour consultation as well as both of Shel's current marketing books, and some other goodies…at a special low price. Click here for details.
Shel, You've inspired me many times over the year with your commitment to what the Rastas call upfulness in dealing with others, and it's high time I commended you on it personally.
—Mike Tribby, Senior Cataloger, Quality Books Inc.
Accepted Methods of Payment:
Intuit Payment Network, MasterCard, Visa, Discover, American Express, Paypal, personal or business check in US funds and drawn on a US bank account.